To view evidence of successful boreholes
click here...
Sinking a borehole?
Questions you must ask your driller first more...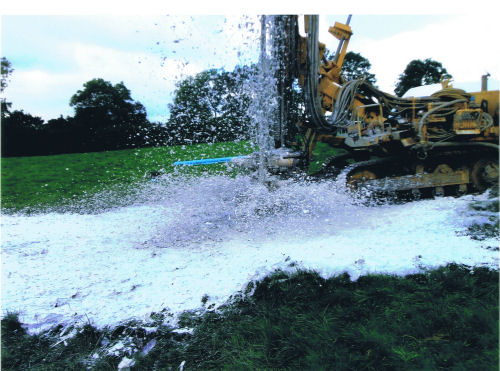 Volume of water recovered from this site was 45 gallons per minute; more than sufficient for the smallholding and the client was very happy with the outcome. It turned out there were 2 small flow aquas making a total of 9 gallons per minute recoverable at a depth of 25 feet to 50 feet. We drilled further down to hit suspended water at approximately100 feet and it went down to 180 feet in total which was more than sufficient for the needs of the site.
These photos show the water becoming very clean. Further flushing out will continue for another day
Customer " delighted with the results" More...
April 2009 master water diviner Peter successfully located three separate sources of water for clients with less than a quarter mile between them in Llansilin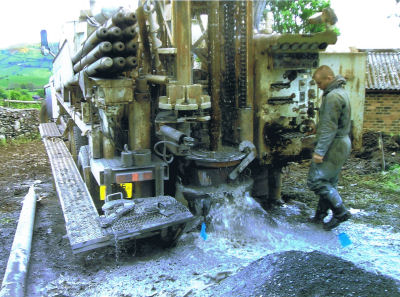 _________________
PLEASE SEE ONE OF TWO CONTRACTS WHICH I UNDERTOOK WITH HURRICANE

This is a copy of a contract dated in 2006. For more information please visit www.prospectingoilandgas.com 'Research' section. You can also find further correspondence and research with Emerald Energies prior to Hurricane, also further back correspondence with Chevron.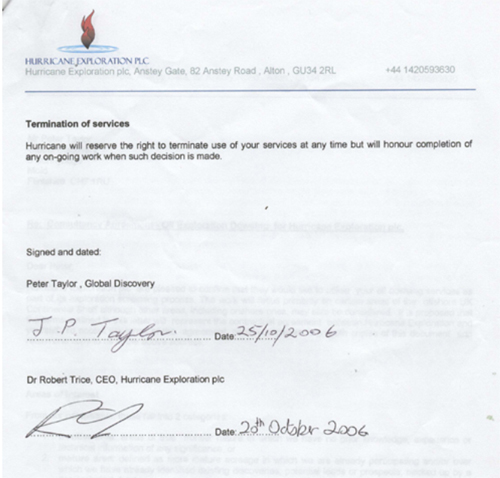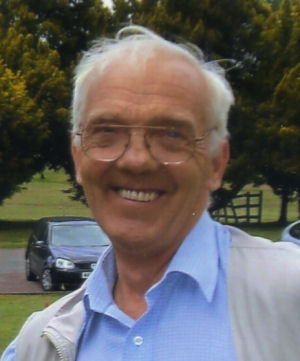 Water diviner Peter Taylor is an award winning professional dowser with 30 years of experience. During this time he has located over 1070 boreholes, wells and springs. A former chairman of the Water and Special interest Dowsing group of the BSD, he is on BSD Professional Register of Practising Dowsers for water, concealed site features, archaeology, natural resources - (oil, gas and minerals inc. gold),and site energies (healing sick buildings, geopathic stress, and map dowsing.)
Map surveying cost there is a minimum charge of £85 per site which includes a report but with a maximum charge of £95 per site including a report. 50% of the charge payable before commencing the project. The balance of the payment to be paid before the information is revealed. The actual cost depends on how much time is involved in each particular map dowse survey.
If I find a water source through remote map surveying and you then require a site visit I will only charge half the fee for the remote map surveying. Fees for the site visit are to be paid fees in full on site either by cash or cheque (invoice will be sent by email prior to my visit). Costs of a site visit will be sent upon request.
Peter is insured as a dowsing consultant and advisor for finding natural water supplies including oil & gas fields and gold deposits.
IF YOU WANT FURTHER INFORMATION IN DEPTH CONCERNING LOCATIONS OF GOLD FIELDS, DIAMOND LOCATIONS AND PLATINUM DEPOSITS CLICK ON TO MY OTHER TWO WEBSITES BELOW:
REGARDING HYDROCARBONS SUCH AS OIL OR GAS FIELDS OR BOTH INCLUDING LOCATIONS AND THE DEPTHS, QUANTITIES AND STRUCTURES PLEASE LOOK AT:
www.prospectingoilandgas.com
The two above websites specialise on these subjects
"I am extremely impressed with the thoroughness and the way you have located a new gold vein at the Clogau Gold Mine more...
Do you need a professional water diviner? Would you like to learn to how to dowse? Peter can help you - just call him on 01352 754052 or drop him a line at peterjtaylor9@gmail.com (please include your telephone number for a quick reply)

'I believe that dowsing is a gift from God which should be used for the benefit of mankind, which should not be abused More